Family Art and Dance-Making Along Fort Point Channel
Channel Dance — Summer 2019
This summer, FPTC invited children and families to dance, paint, and create on Saturday mornings along Fort Point Channel. Each week featured art activities with Boston artists and musicians beginning at 10 am and dance demonstrations and lessons beginning at 11 am.
July 6: Classical Indian Dance with Smitha Radhakrishnan of NATyA Dance Studio
July 13: Dance with Hoops and Props with Circe Rowan
July 20: Flamenco Dance with Laura Sánchez of LS Flamenco
July 27: Bomba with Eli Pabon, Founder of BOMBAntillan
Waterfront Plaza at Atlantic Wharf
290 Congress Street
Boston, MA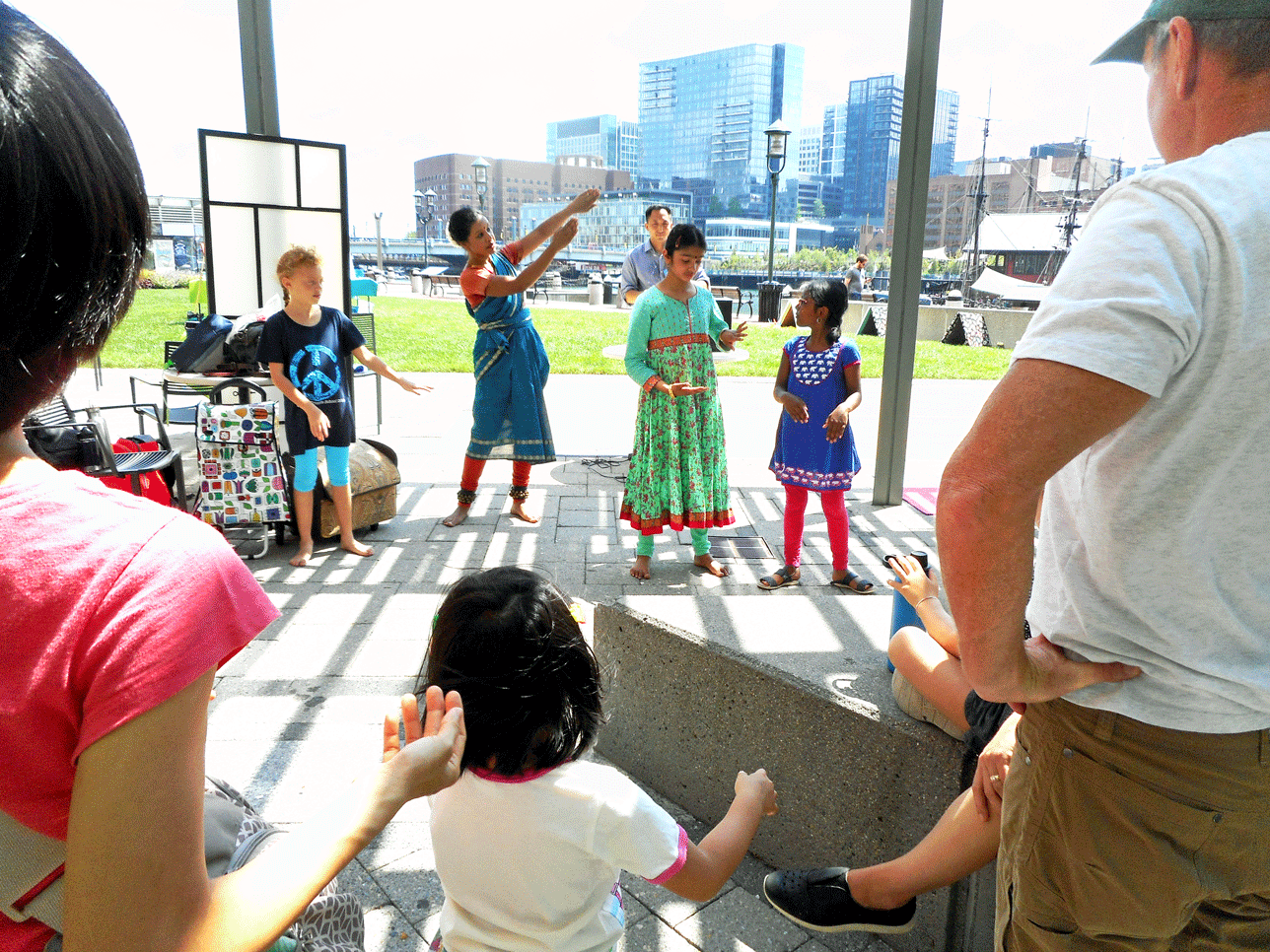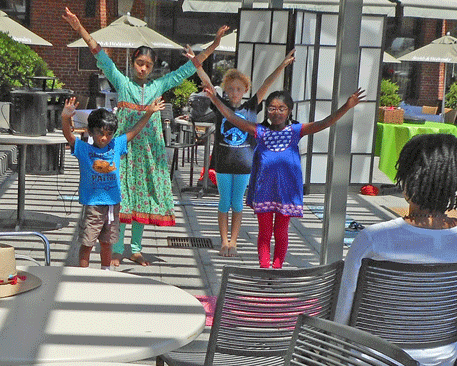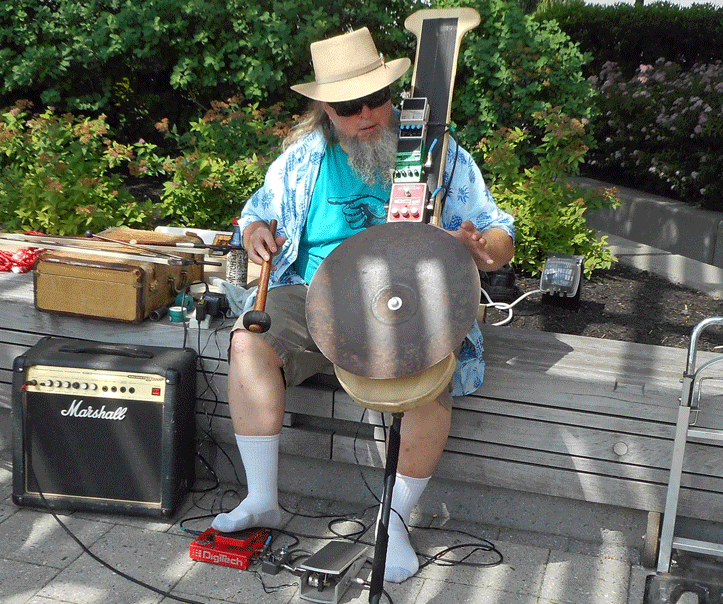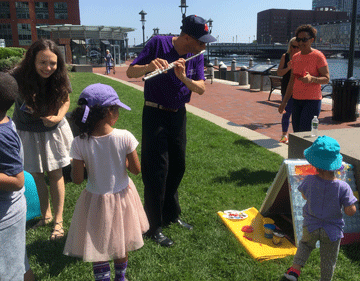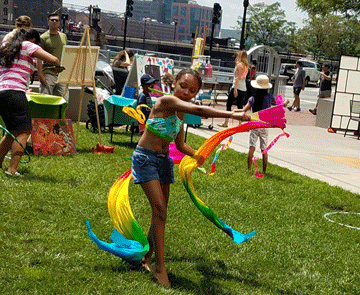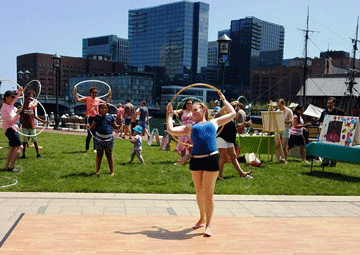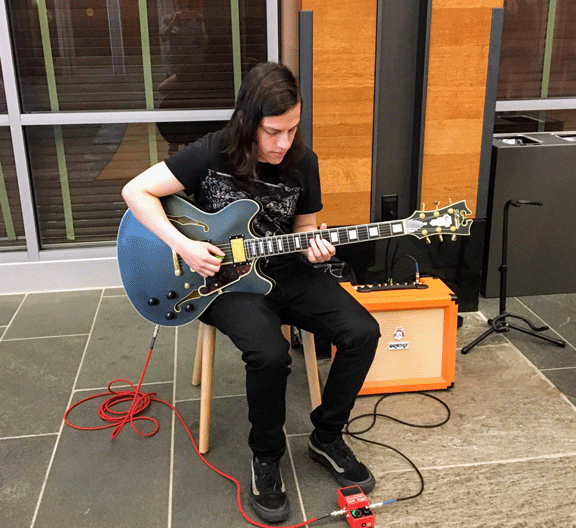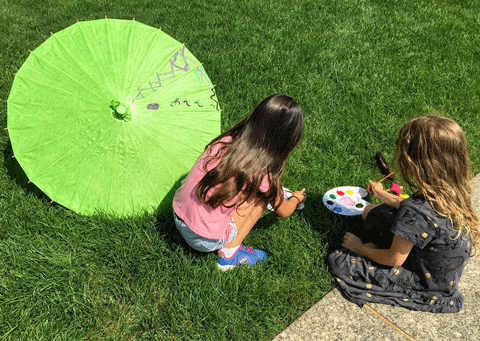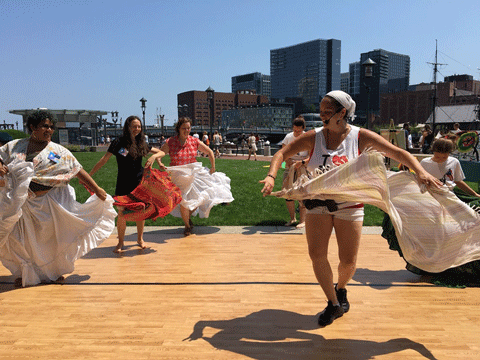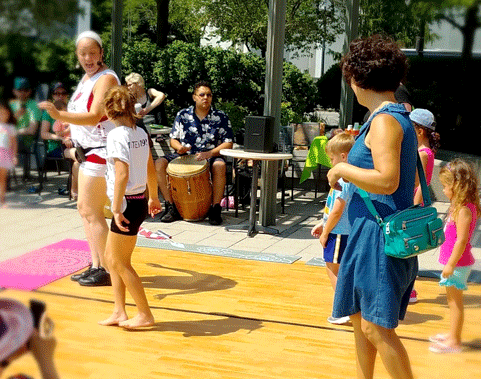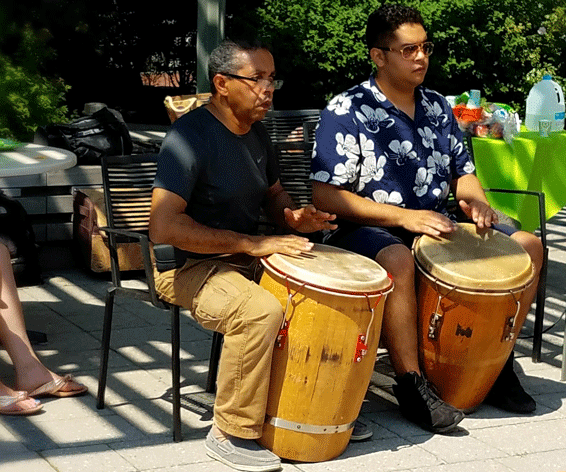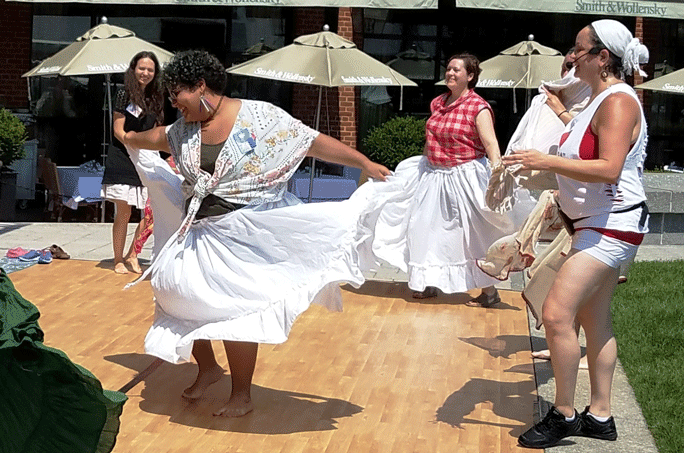 FPTC will display art from
the summer 2019
gatherings for
Dabble! Doodle! Dance!
Watch for the announcement.
In the meantime, enjoy the
slide show at right.
More about the experience
DABBLE! DOODLE! DANCE! creatively engaged children and families in the bright summer sunshine of Atlantic Wharf, supporting Fort Point Theatre Channel's mission of enriching our communities through new configurations in the arts.
Each week, DABBLE! DOODLE! DANCE! focused on a different dance style, led by dance artists from Boston's many cultural or artistic communities and accompanied by live and recorded music. As children and families danced on the patio and grass, visual artists engaged everyone to dabble in painting experiences, encouraging participants to paint images of the dancers, the wharf, the channel, the cityscape, or whatever comes to mind. A "doodle wall" equipped with washable markers added to the artistic opportunities for everyone.
Over the summer, the paintings developed into cumulative works of public art, created on multi-sized, easels planted on the grass of Waterfront Plaza. We invited visitors who discovered and explored DABBLE! DOODLE! DANCE! to join in, painting on the easels and adding to the public art.
Many thanks to Boston Properties for supporting these events!